Meet our wonderful team
Scroll down
The Riverview Manor Specialist Recovery Team
The Treatment Programs
Learn about all our variety of treatment options and programs
Virtual Tour
Take a look inside our beautiful rehab facilities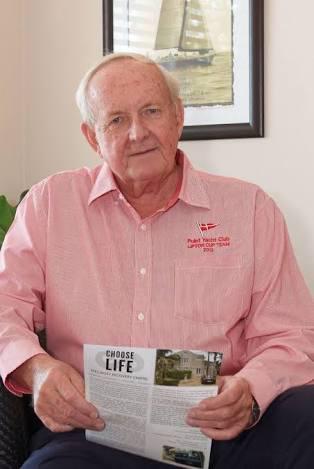 Vernon Goss
M.I.Kkt.M/M.I.Sc.S Chairman
The development of Riverview Manor is my own vision and based on my personal life experience. We consider Riverview Manor to be an extension of the referring practitioner's practice and keep the practitioner informed of the clients progress.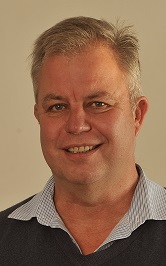 Malcolm Young
General Manager
Malcolm joined Riverview Manor and Choose Life as General Manager in May 2016. He has over 22 years of management experience. Malcolm's main priority is to ensure our clients receive the best treatment, care and attention and ensures that the clients focus is on themselves and their recovery to give them the best chance of success

Dr. Howard King
Psychiatrist
Dr King has been a Psychiatrist since 2002 and has practiced in South Africa, Namibia as well as Australia. In South Africa Dr King has practiced at Town Hill, Umzimkulu Psychiatric hospital and at a pain clinic at Grey's hospital. Dr King has been a convenor, lecturer, trainer and examiner of Medical Officers, General Practitioners as well as Psychiatrists over the past 20 years. Dr King was a lecturer at the department of Psychiatry at UKZN for 6 years and lectured at the University of Namibia for over 3 years. Over the years Dr King has sat on Mental Health panels and contributed to a chapter in a South African textbook on Psychiatric disorders.
His special interest lies in the field of Neuropsychiatry, specifically Epilepsy and associated disorders.

Carol Hill
Pastoral and Spiritual Counsellor
BSc Occupational Therapy (Hons), UWC
For over 20 years Carol has been and still is currently church warden at her local Anglican Church. Through her empathy and compassion in the community many parishioners found in her a safe place to share their stories and through this she was encouraged to study further.
In 2019 she received a certificate in advanced Pastoral and Spiritual Counselling through Philippi Trust SA and became the counsellor for the Anglican Church in Underberg. She joined the Riverview team in May 2019 and is a registered counsellor with CPSC and ACRP.

Sheena Mabena
Clinical Psychologist
Sheena completed her studies at the University of Johannesburg where she obtained her undergraduate degree in Psychology (BA Psychology), her Honors degree in Psychology (BA Hons), as well as her Masters in Clinical Psychology (MA). She went on to complete her Internship for Clinical Psychology at 1 military Hospital, and her Community Service at Tambo Memorial Hospital. Sheena is a registered Clinical Psychologist with the Health Professions Council of South Africa (HPCSA).
Sheena is trained in the appropriate support and response techniques known as Psychological First Aid (PFA), in which she obtained her course certificate at the John Hopkins University. She further completed and obtained her certificate in a PFA course that focused on frontline workers dealing with the psychological impact of the Covid-19 pandemic. The purpose of the course was to train and equip staff to provide support and recognise people at risk of distress. The course was provided by the Public Health of England.
Sheena views her therapeutic style as Client-centred and Solution-focused. She strives to work with clients in achieving a greater understanding of how current and past thoughts, actions, and circumstances affect current emotions. Her goal is to assist clients in developing and utilizing their own personal resources in their therapeutic treatment.

Deven Naidoo
Financial Manager
As a recent resident of Underberg in 2018, Deven joined our business in October 2019. Deven's financial management skills have been founded on many commercial experiences, including banking and retails industries both locally and internationally. Deven ensures that the business operates optimally in all financial disciplines.

Maureen Chuma
Occupational Therapist
As a young and developing professional in this country, it has become my passion to assist individuals in understanding what it means to look after their mental health. I believe that we are living in a time during which our mental health is under attack by our everyday experiences – Which makes it important, now more than ever, to make sure that we have the necessary tools and skills that we need to experience our lives as; Beautiful, Meaningful and Fruitful. I am dedicated to enabling and empowering clients that are in recovery; to the point that they have achieved the best possible results from engaging with our programme.

Des T Wilkinson
Clinical Psychologist
After working at Eskom for 6½ years Des changed his career and read for BA in psychology and systematic theology at Rhodes University. He completed BA(Hons) at Rhodes and moved to Unisa where he completed his Master's in clinical psychology and gaining knowledge and experience in eco-systemic psychotherapy. He ran a church counselling center for 9 years where he gained a comprehensive experience in many facets of crisis and trauma management. He then ran a private practice on Gauteng's East Rand for 26 years before moving to a dual diagnosis rehabilitation facility in the Eastern Cape before joining the clinical team at Riverview Manor in 2017.

Brenda Pule
Clinical Psychologist
Brenda Pule brings a wealth of experience having worked extensively as a Clinical Psychologist in private practice, and past membership of the Health Committee of the HPCSA. The highlights of her work, both in corporate and private practice, in providing comprehensive therapy to patients suffering from a variety of psychological conditions and disorders, is complemented by her previous work at Fisha Wellness Hospital which is a Voluntary Psychiatric hospital that provides vital psychological counselling and treatment services to adult patients of all ages suffering from a broad range of afflictions including eating disorders, sexual abuse, post-traumatic stress disorder, bipolar disorder, depression, anxiety, bereavement and other chronic illnesses including victims of gender-based violence.

Bertus Coetzer
Dietitian
Bertus Coetzer did his BSc in dietetics through the University of British Columbia and has been working in rehabilitation centers in Asia for the past 5 years. He moved back to South Africa last year and joined our team at Riverview in June 2021. He has extensive knowledge in combining nutrition and psychology to create lifelong eating and lifestyle changes, that are sustainable and co-designed with each individual's goals and needs in mind. He also specializes in diabetes, autoimmune disorders, and eating disorders, as he has been through the journey of transformation himself.

Felicity Oates
Nursing Unit Manager. Registered General Nurse and Midwife, Dip Intensive Care, Ba Cur Education and Community Health, Dip Nursing Administration
Felicity has 43 years nursing experience. During her nursing career Felicity, has overseen various specialist units such as Urology, General Surgery, Orthopaedics and Neurosurgery before taking charge of Olivedale Clinic in Randburg as the Nursing Service Manager for 5 years. Felicity accepted three contracts spaced over three years to work with Netcare, the NHS in both Portsmouth and Manchester. Felicity worked for a busy practice of GP's in Bryanston before moving onto Saudi Arabia for 4 years as the Director of Nursing of a specialised clinic in Riyadh. The call of teaching and nursing remains strong in her work ethos so even now in her supposed retirement years, is now dedicating herself to client care and nursing development at Riverview Manor.

André Brink
Clinical Psychologist
BA Psych Hons (Stellenbosch) MA Clin Psych (Rhodes)
André started at Riverview at the beginning of 2002 and after a sabbatical from 2007 onwards, rejoined the team again in 2010. He draws from a wide variety of approaches including CBT, Systemic work, and Psychodynamic psychotherapy.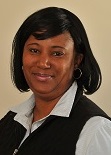 Caryn Coles
Assistant General Manager
Caryn joined Riverview Manor in 2004 as an admissions coordinator. In 2011 Caryn left Riverview Manor and returned in 2012. Through hard work and her dedication to the clients and Riverview Manor has worked her way up to Assistant General Manager. 
Don't Wait Any Longer. Start Forging Your Own Path Today!